85° is the mean of degrees of latitude and longitude that covers the Latin American territories.
Acting as a bridge between these 85° of cultures and Europe, the project was born in summer 2017 between Paris and Mexico City with the aim to curate an eclectic selection of emerging contemporary design from Latin America that is at the crossroad between craftsmanship and sustainability, with a unique modernity of line and playing of a redefinition of luxury.
Thought as a gallery, a store, and a special editions house, with an image production twist, our fashion and design omni-channel business is supported divisions such as e-com, pop-ups and events, representation showrooms, and image consulting.
We value working with designers who are conscious of their surroundings, who are dedicated to a timeless vision of luxury, and together, we celebrate the exchange of knowledge they practice with their craftsmen and women, and their studio.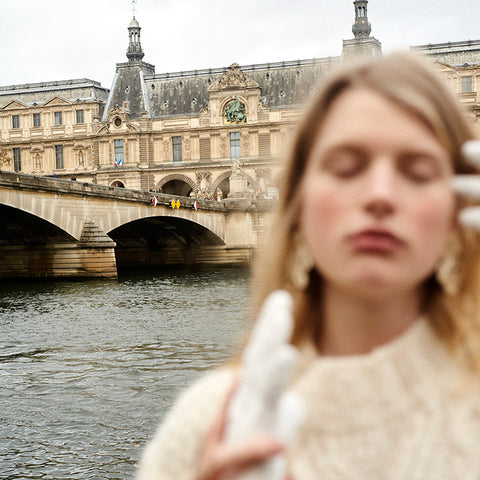 85° is a statement.
85° is a dialogue. It's a love-brand, a space that offers an exchange of ideas and cultures to people who are thirsty for knowledge.
We value quality and design objects made with care, with precision, with dedication to elevate not only the communities they rely on, but also the product; and in doing so, our customer throughout his experience.
People who love design love discovering new horizons, news proposals and different ways of expressing ideas through a universal language.
Latin American designers generate, as a result of their mixed history, a cultural syncretism in which different ideologies - American and European - are intertwined.
85° is a state of mind in a world where frontiers are being broken down.
Originally founded by Amaya Ducru Clouthier and Ines Olaechea, a blend of French, Peruvian and Mexican upbringings, and products of the "third culture kids" generation where Amaya's background in production and creative direction blended with Ines's entrepreneurial instinct.
Today, Amaya along with an updated and growing team, fosters the fascination for the exchange of know-how between designers and craftsmen to elaborate pieces that open us to a new vision, without borders, on heritage and future, the art of innovation and responsible practices.
Looking to the future, 85° is expanding to different creative disciplines, with a inherent desire to see a generation of emerging artists concerned about their surroundings bloom, cross-pollinate, and raise their voice.
By working to take down cultural barriers between each other we elevate one another.